Octosite
THE WEBSITE FOR YOUR HOTEL, B&B, APARTMENT OR HOSTEL
A modern Website in minutes
MODERN, EASY AND EFFECTIVE
A modern and user-friendly website to increase your direct reservations and save on commissions.
Enter the room descriptions, upload images and specify the additional services offered by your business. Within minutes your site will be up and online, without any effort.
You do not have to install any software and the setup is quick and easy. Manage your site directly from the All-in-One platform Octorate.
OPTIMIZED FOR EACH DEVICE
Your visitors will be able to connect using any device and directly to book the rooms of your business through the Booking Engine EVO.
Recent research by Booking.com reveals that at least 40% of bookings are made by mobile devices.
Octosite is natively compatible with Google Analytics and Google Adwords allows you to monitor your website's performance and improve the direct selling of your rooms, at no extra commissions.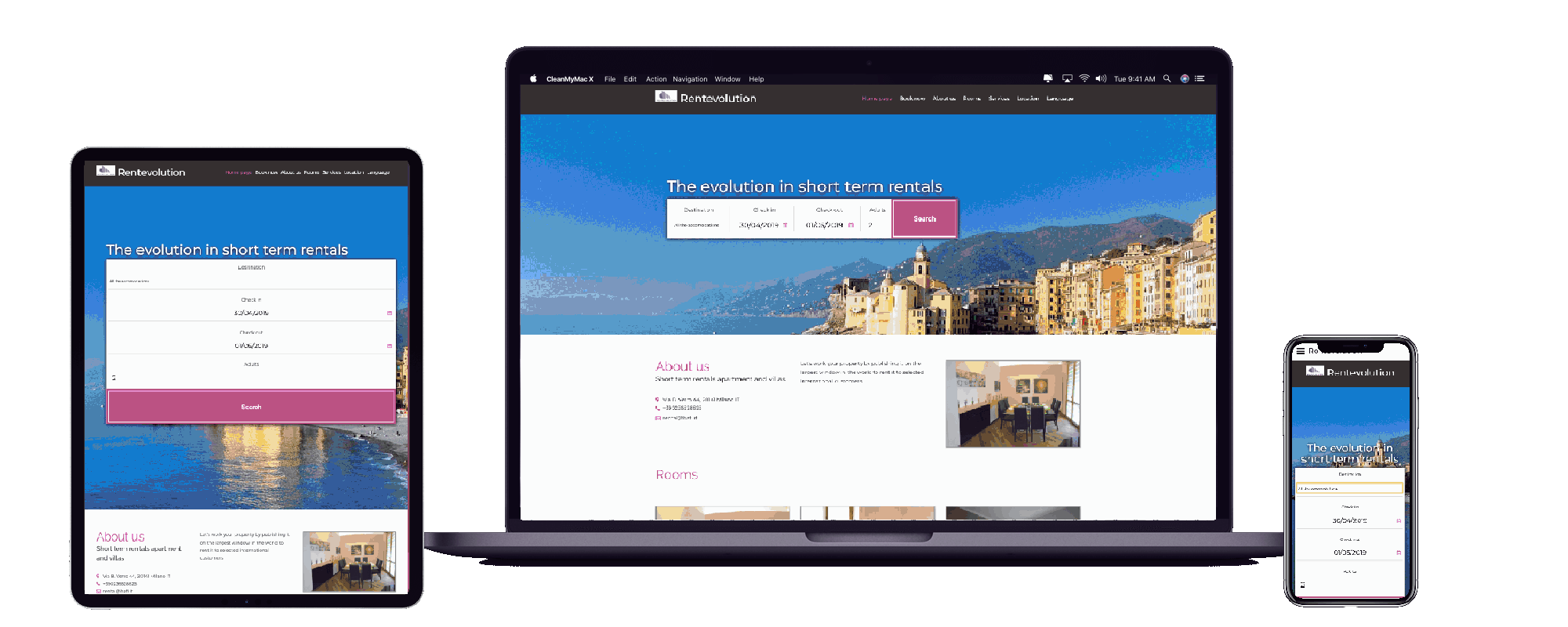 YOUR WEBSITE IN MINUTES
Upload photos of your facilities and rooms
Include the description of your hotel, b&b, hostel, apartment or holiday home
Add the reviews left by your loyal customers.
Specify the extra services offered by your business – wifi, parking, health club, restaurant, etc
Enter your address, phone number and email
The game is done!  You can immediately see your new website
OCTOSITE
Examples of WEBsites created with the All-in-One solution
more direct bookings
Increase loyalty without paying commissions
FRESH and Modern
SEO-friendly and accessible from any kind of web device
SAVE MONEY
Zero commissions, no obligations and monthly plans
Made for Hospitality
Natively integrated with Octorate's Booking Engine EVO
Multilingual – 9 languages available

Optimized for mobile devices

Multi – themes

Photo gallery
Customizable Domain

Integrated with the Booking Engine EVO

Connected to Facebook

Connected to an Online Payment Gateway (PCI-DSS)
TAKE CONTROL
Besides providing a full control on reservations coming from the internet, Octorate will allow you to improve online positioning and to increase bookings directly from your own website, with a fully customizable and responsive Booking Engine tool.